Installing your Galleksa Invisible Bookshelf
Installing your Galleksa invisible concealed floating metal bookshelf couldn't be easier. Just follow these simple steps: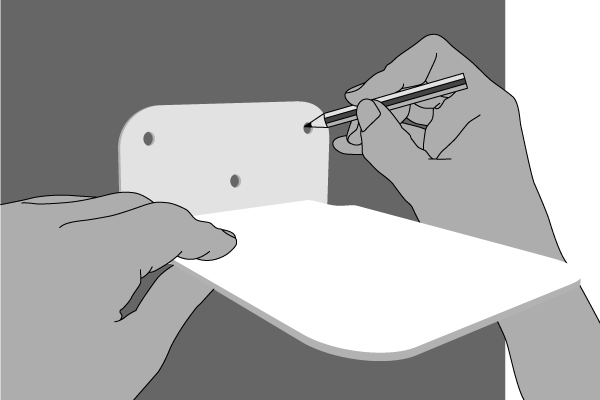 1.
STEP ONE

MARK THE DRILL HOLES
Hold Galleksa Invisible Bookshelf level against your chosen wall and, with a pencil, mark the drill holes.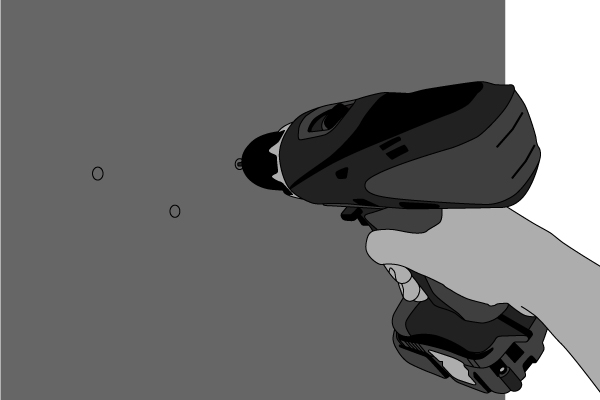 2.
STEP TWO

DRILL OUT THE HOLES
Place the shelf down for a moment and with a power drill, drill out the holes where you made the marks with the pencil.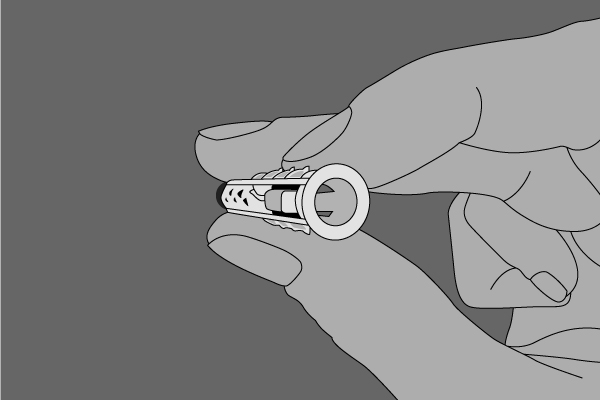 3.
STEP THREE

INSERT THE RAWL PLUGS
Next, insert the rawl plugs, make sure they are flush against the wall or snip off the ends.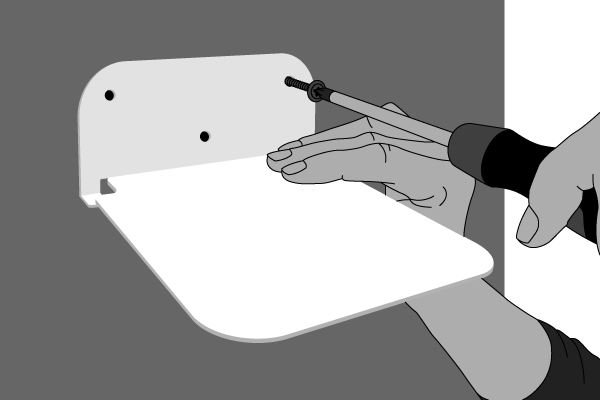 4.
STEP FOUR

SCREW IN THE SCREWS
Place the shelf and line up the hole on the back to the holes that you have pre-drilled. Then simply screw in the screws with a power screwdriver or regular hand held screwdriver.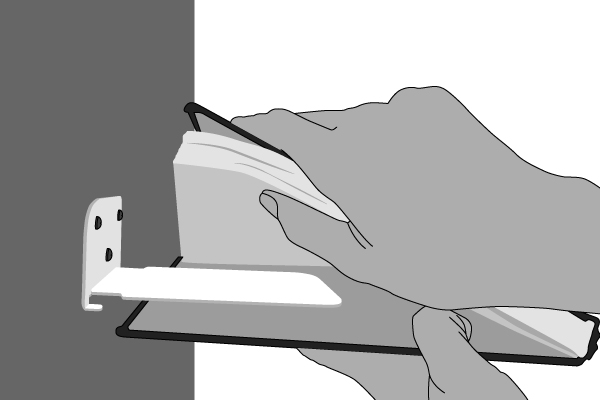 5.
STEP FIVE

SLIDE FIRST BOOK ONTO THE LEDGE
Slide one book onto the ledge so that the ledge is between the book's hard cover and pages. To secure the cover in place use the clips which have been integrated just beneath the ledge.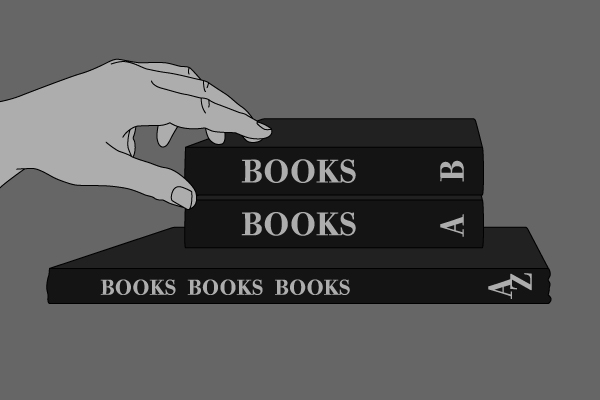 6.
STEP SIX

PLACE YOUR BOOKS AND ENJOY
That just leaves you to place your books and enjoy your fantastic new display